Apps & Devices > Cloud Apps
Cloud Apps
VitalSigns cloud apps Monitoring
Monitoring cloud apps is mostly about measuring end user experience. Most cloud apps can be Monitored in a rather standardized way. Still, the cloud apps can be configured according to Business requirements.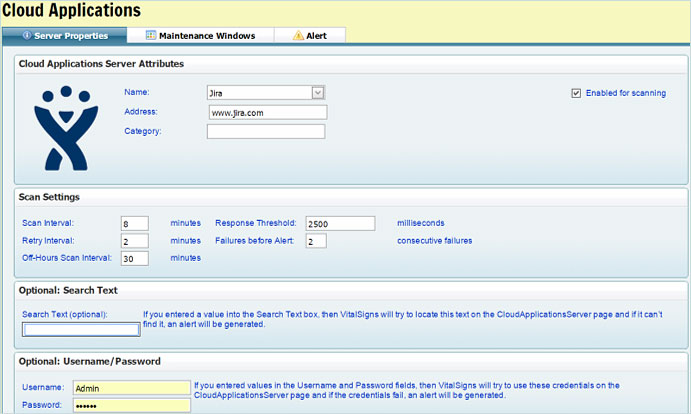 The above image shows the setup for Monitoring and alerting on a critical Cloud App, 'Jira'. Availability, performance and true end user experience is now a fact based report. VitalSigns stores all data and allows the Reporting to be communicated to the Cloud Vendor where needed.
Cloud Apps available for out of the box Monitoring are below. If you wish to add a Cloud App, pls let us know. We will add it at no charge.
Partners